Welcome to the Highland Midwife
Birth Services' website!
Whether you are currently expecting a baby or planning for the future, here you will find information and many resources for learning more about pregnancy, birth, breastfeeding, nutrition, and women's (& their families') health.
- raising the standards of care for mothers and babies -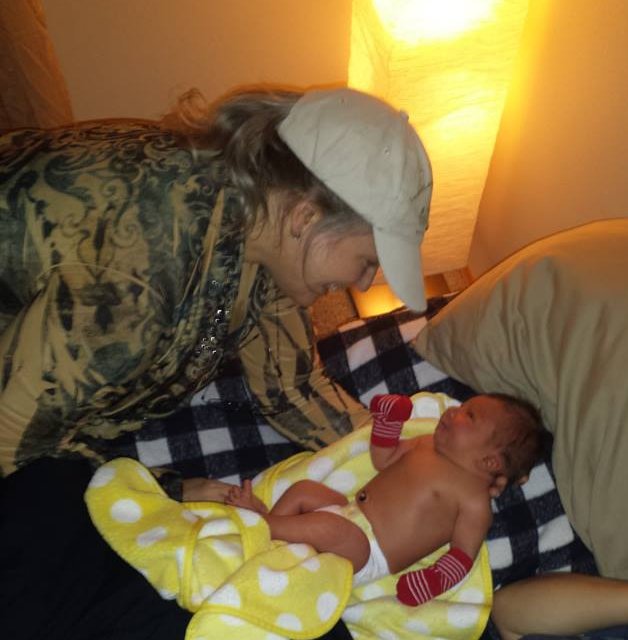 Highland Midwife Birth Services is owned by Lorri Carr in Goldendale. We are happy to announce that there is a new partner joining the practice this fall, Laurel Tiphareth.

Lorri is a Certified Professional Midwife licensed in Washington, Utah, and Texas (no longer renewing Oregon license, serving within Oregon strictly as a Traditional Midwife only).

Laurel is a Certified Professional Midwife who is licensed in Washington as a Midwife, an Independent Clinical Social Worker, and an Advanced Registered Nurse Practitioner.

We specialize in complete prenatal care, home births, and postpartum care. We also offer gentle and thorough gynecological care, almost all birth control options, nutritional analysis, and both prescription medicines and herbal remedies.

We serve mothers throughout Klickitat county to the Columbia River Gorge and into Oregon.

Office appointments are available at our office in Goldendale; on Tuesdays with Lorri, and other days by arrangement with Laurel.

Our job is to make certain that you are healthy and well-informed as well as completely supported, and that your care not only meets but exceeds medical standards, so you can experience the incredible joy of birthing your baby comfortably in your own home. If you plan to birth in a hospital, we are happy to provide you with the best prenatal care and postpartum follow-up care.
UPDATE: as of fall of 2021, the governors of Washington and Oregon have proclaimed illegal mandates which attempt to force healthcare providers to take experimental drugs, and threaten criminal and civil penalties against us for declining those medical procedures. Lorri was forced to retire her Oregon license due directly to these mandates. She will only be attending births as an assistant or as a traditional unlicensed midwife in Oregon as of November 2021. Insurance billing will no longer be possible for Oregon clients. If that leaves you without care, or concerns you for the obvious ethical reasons, please feel free to complain directly to the governor.

Anyone desiring care from Lorri, even telehealth consults, will need to first sign this Vaccine Exemption Form. You can sign, scan, and email it, or upload it to DocuSign and send it to Lorri. It can also be signed, a good clear photo taken, and texted to Lorri.
FAQ: Where can the herbal tinctures be purchased, like Fertility, PreGest, Nausea, Immune Boost? And where are birth kits ordered? Right here: Silver Sage Herbs.



The Birth Schedule fills up very quickly! See details.
What can you find in my webpages?
Follow the links on the left to:

● Details of services that are offered to my clients, and what they cost
● Interactive maps showing my service area, and the office locations for me and other midwives
● Detailed information about myself and other midwives with whom I work
● News about events and offerings, like childbirth education classes
● Information about home birth; benefits, safety, research, and more
● Documents for clients to read or print, related to your pregnancy and birth
● Herbal tinctures that are available, all hand-prepared full-strength
● Links to valuable information, whether you birth at home or not
● A way to get personal phone consults if you are not local
● A Blog, for discussion and community posts
● A Baby Counter of births I have done since starting private practice
● Search engines, to find information either on my site or on the web
● Contact info for both myself and other midwives in nearby areas