Welcome to the Highland Midwife
Birth Services' website!
Whether you are currently expecting a baby or planning for the future, here you will find information and many resources for learning more about pregnancy, birth, breastfeeding, nutrition, and women's (& their families') health.
- raising the standards of care for mothers and babies -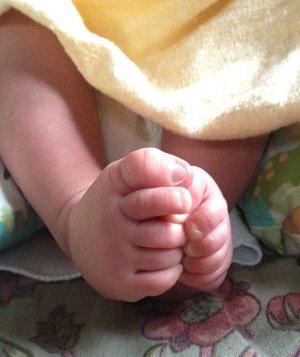 Highland Midwife Birth Services is owned by Lorri Carr and Eudine Stevens. Both midwives are former injury rehab massage therapists with a combined experience of over 40 years, nationally certified professional midwives with nearly 1,000 births between them, and licensed to practice midwifery in both Washington and Oregon. Highland is the only maternity/OB care provider in Klickitat County that is delivering babies.

In addition to complete prenatal care for all mothers, home birth option for those who want it, and postpartum follow-up, we offer gentle and thorough gynecological care, nutritional analysis, and herbal remedies for our clients. We serve mothers from the Yakima Valley to the Columbia River Gorge into Oregon, with office appointments in Goldendale and limited office appointments in Yakima.

Our job is to make certain that you are healthy and well-informed as well as completely supported, and that your care not only meets but exceeds medical standards, so you can experience the incredible joy of birthing your baby comfortably in your own home. If you plan to birth in a hospital and live in Goldendale, we are happy to provide you with the best prenatal care, and postpartum follow-up care here at home in our downtown Goldendale office.

If you are in the Tri-Cities area, you should contact one of the other midwives who serve that area.
My Schedule fills up very quickly! See details.
What can you find in my webpages?
Follow the links on the left to:

● Details of services that are offered to my clients, and what they cost
● Interactive maps showing my service area, and the office locations for me and other midwives
● Detailed information about myself and other midwives with whom I work
● News about events and offerings, like childbirth education classes
● Information about home birth; benefits, safety, research, and more
● Documents for clients to read or print, related to your pregnancy and birth
● Herbal tinctures that are available, all hand-prepared full-strength
● Links to valuable information, whether you birth at home or not
● My Guest Book, to post comments about your care (specify if it was with me!)
● A Blog, for discussion and community posts
● A Baby Counter of births I have done since starting private practice
● Search engines, to find information either on my site or on the web
● Contact info for both myself and other midwives in nearby areas